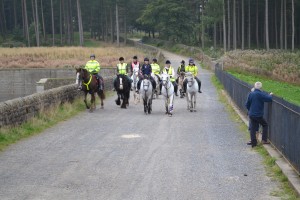 A social ride of around 10 miles around the Yateholme Reservoirs Holmfirth. The steady lead ride will take in quiet lanes and bridleways. The start is from the The Ford Inn Holmfirth found on the A635 (thank you to the Ford Inn for allowing us to park there) Bar Snacks will be available.
The event is free to KBG fully paid up members ( membership forms can be downloaded from www.kirkleesbridlewaysgroup.co.uk )
Mileage from this event will go toward the KBG annual mileage award.
An entry form must be completed and emailed to kirkleesbridlewaysgroup@gmail.com before 12th July 2018
ENTRY FORM FOR YATEHOLME SOCIAL RIDE